We are delighted to be able to offer this restorative yet relaxing 3-day Chi Kung Residential Retreat with Timothy Spratt at Villa Boccella, near Lucca in Northern Tuscany.
We are delighted to be able to offer this restorative yet relaxing 3-day Chi Kung Residential Retreat with Timothy Spratt at Villa Boccella, near Lucca in Northern Tuscany.
---
Improve your wellbeing, health and energy levels through an introduction in the ways of Chi Kung, an ancient Chinese healing tradition that combines to balance postural movement with meditation and natural breathing patterns under the expert guidance of inspirational Chi Kung, Tai Chi and Meditation teacher, Timothy Spratt.

Chi Kung is a wonderful practice that helps to cultivate our vital life force and promote a healthy flow of Chi or energy through the body.

Our aim is to look to the 'inner' experience of our bodies and minds, developed through a physical practice, and grounded in principles of nature. The quiet discipline of Chi Kung, in this lineage, is more propertly called Taoyin, meaning to open a way within.

During the retreat, you will learn a short set of Chi Kung 'full-body full-mind' exercises which you will be able to take home and incorporate into your daily life.

And as time allows, Tim will also guide you in practicalities of meditation, as well as Circle Walking, a meditative walking practice, and offer an introduction to the Chinese Way of Tea, preparing and tasting some examples.

By its practice we promote self-healing, nurture self-stability with wholeness and discover and cultivate a sustained well-being. These are take-home skills to deepen into our lives, and needed more than ever now as we work to restore health – health with joy – not only to ourselves but in our wider society also.
Tim has been teaching Chi Kung, Tai Chi and Meditation in the UK since the mid-1990s. Based in London, he runs a private studio offering regular weekly classes to small groups and one-to-one tuition. He has led many retreats both in the UK and Italy in recent years, drawing participants from a wide range of countries and backgrounds.

Tim began his study of Tai Chi and Chi Kung in the early 1980s, training with a direct student of the Yang family tradition at the Kensington and Chelsea College in London. He then taught these same classes himself for 7 years before setting up his own studio in 2001. His study, training and teaching extend to over 35 years of immersive commitment. For more information on Tim and his work, you can visit his website which is www.timstudio.co.uk

Between tuition periods, you will be able to explore the beautiful grounds of the Villa Boccella estate with walks through the olive groves, or book a massage, Indian Head massage or session of reflexology with our in-house therapist (at an additional price).

Travel to the venue is not included but we can arrange airport transfers as well as pick up in Lucca. Travel insurance is mandatory for those who come from abroad. The retreat is open to everyone including beginners, with the teaching being given in English.

The Retreat includes:
- 3 nights accommodation at the Dependance on the Villa Boccella estate (twin-bedded en suite rooms; a limited
number of en suite single/double rooms available too)
- all tuition with our tutor, Timothy Spratt, as well as optional one-to-one sessions
- all meals and refreshments
- delicious freshly-prepared meals with locally sourced ingredients with wine or non-alcoholic drinks served at
the evening meal
- unlimited supply of teas, coffee, herbal and fruit teas, and fresh fruit
- Tourist Tax

Cost of the Retreat inclusive of all the above:-
En suite twin-bedded room €765
En suite single room €865

If you would like to reserve a place on this special Retreat, please email tuscanyartsandhealing@gmail.com and specify which accommodation option you would prefer and send me a deposit for €100 via Tuscany Arts and Healing's Paypal account (email is tuscanyartsandhealing@gmail.com) It is a condition of booking that you read and understand the Terms and Conditions as well as our Covid Policy before you make the booking which I will send out to you. The prices are per person.

EARLY BIRD DISCOUNT

We are offering a limited number of EARLY BIRD spaces until 9 July 2022 only at the reduced rate of €675
and €775 respectively subject to paying €100 deposit to reserve your spot as above.

Please do get in touch in you have any questions at the email address below. I am always happy to help!

4pm 12 October - 12pm 15 October 2022
From € 765 per person
10 places
12-15 October 2022
Call: +39 345 3140844
Email: tuscanyartsandhealing@gmail.com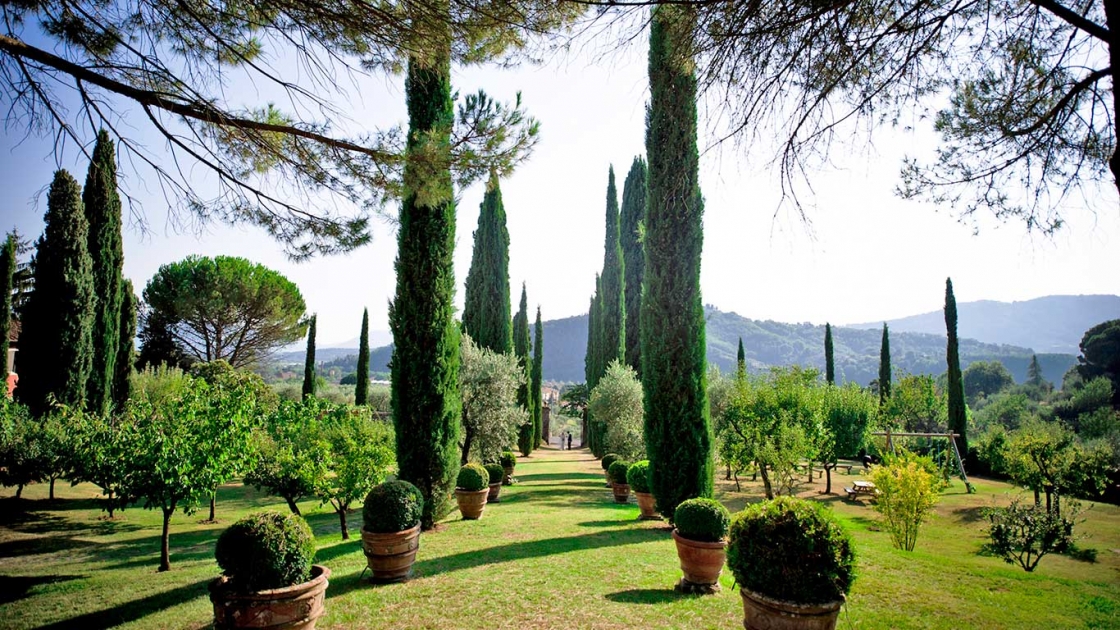 Location
Villa Boccella is an immaculately restored 17c Tuscan estate with extensive grounds set amongst the rolling hills of N Tuscany. It is very well situated only 10km from the historic, walled city of Lucca and an hour's drive from Pisa with its international airport.

Our Retreat takes place in the Dependance of the Villa and we will be using the adjacent, light and airy Studio for our Chi Kung sessions. The acccommodation is top quality throughout and all bedrooms are spacious, tastefully furnished and en suite. There will be ample opportunity to explore the fine landscaped gardens with rare specimens of trees and shrubs and views over the surrounding countryside. It is a truly magical place.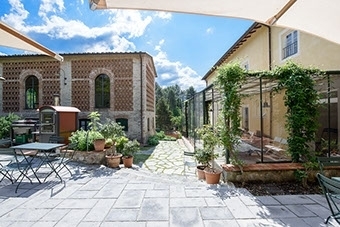 Booking & Information
For bookings and further information, please contact: Jane Parkinson, Co-ordinator and Facilitator
Email: tuscanyartsandhealing@gmail.com